Our story

Since 1961, GEFIC has been marketing new property developments on behalf of its developer partners.  As well as assisting private individuals in their acquisition projects, with the aim to enable them to become homeowners in Paris, the Paris region (1st and 2nd suburbs) or abroad.

Recognised for its marketing expertise and highly specialised marketing analyses, GEFIC stands out for its expertise and efficiency in a real estate market that is constantly changing. Taking into account changes in the regulatory and legal framework, new trends and new behaviours, all in a socially responsible manner.
Our expertise

If you are a GEFIC promoter partner, our know-how and analytical skills will enable you to tackle the commercial challenges with confidence and develop a long-term relationship of trust within us.

If you are a future buyer, GEFIC's know-how will be entirely at the service for the success of your real estate project, in complete transparency and by providing you with a personalised support service.
Your real estate partner from the design phase of the development

Projection is part of an effective strategy for successful marketing.

Define the problem to be addressed – collect information - introduce the business advice or strategy

Whether it is a flat or a single-family home, we can advise you on how to adapt the type of housing for the chosen sites and for the target client.

We study and propose possibilities for cutting, grouping or combining surfaces to meet our clients' expectations in the design of their future living space.

Our experience, acknowledged for many years by our peers, enables us to work on operations for first-time buyers, as well as on elite developments: whether in the best districts of Paris, in the most envied towns in the Île-de-France region, or in up-and-coming towns.

Our expertise provides a knowledgeable and collaborative view to our partners, to ensure their projects are in line with the policy of elected officials.  This includes taking into account environmental constraints and new concepts of sustainable economy, which are favoured by the municipalities.

Our experience as a marketer is also an important asset in making the most of the property opportunities we prospect.

We listen to our clients' needs and are attentive to their expectations. We keep a constant watch on regulatory aspects, technical innovations in construction and the quality of service. We are thus able to support and advise our developer partners as closely as possible for the choices to be made, when creating their specifications.
Our dynamic positioning in Paris and the Ile-de-France region

Our acknowledged expertise in advertising campaigns, allows us to promote your property development and highlight its positive features, in relation to different geographical targets and socio-professional categories.

For each operation, our developer partners are kept informed about the progress of the marketing for the development. This is communicated on a regular basis and a transparent manner via a complete series of reports and statistical analyses.

On the basis of our advice, the most appropriate means of communication can then be deployed and adapted throughout the marketing phase of your development.
Depending on your budget, the marketing period and the competitive environment, we recommend to implement the most relevant communication actions.

The environment of your development,  requires a targeted and personalised manner of communication with an optimal dissemination strategy, that will allow you to reap the full benefits.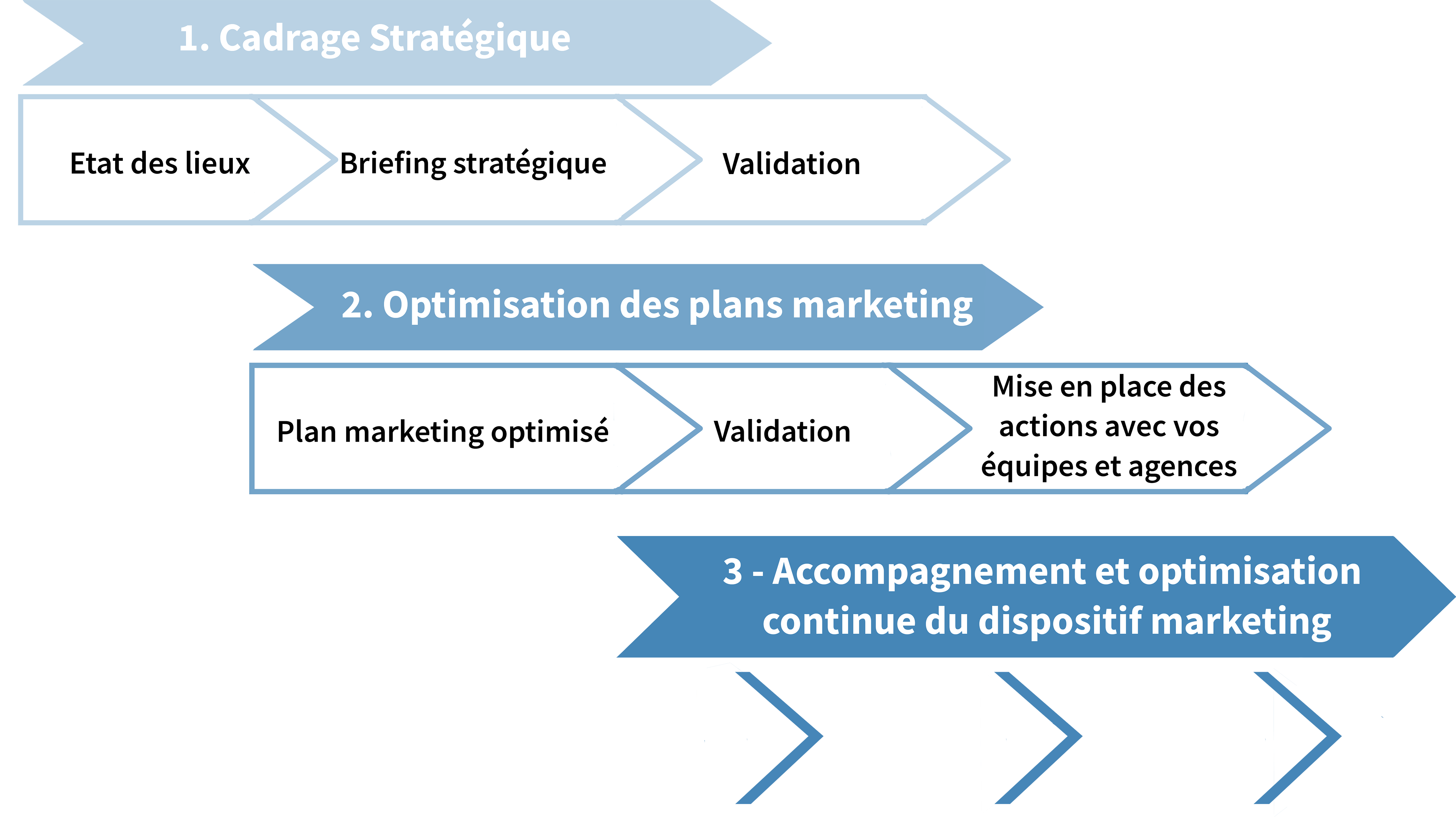 Our off-plan organisational and methodological process

Buying a property in its future state of completion (V.E.F.A. or off-plan) is often perceived as a long and complex process by future buyers. Our sales team, in the sales office or at the head office, is well versed in the marketing process and has all the necessary skills to assist your clients with purchasing their future real estate projects.

Our administrative and commercial teams are in constant contact with financial partners. Our team accompanies your clients through the various phases of the purchase process, until the signing of the deed of sale.  Often right up to the handing over of the keys.

Highly committed to providing a truly personalised service for your customers.  As well as guiding them through the administrative procedures, that will enable them to obtain the best possible financing conditions for their property loans.